Golf Course at Birch Creek is OPEN!
Golf Course Hours of Operation (through Pro Shop)
Monday  8 am – 5 pm
Tuesday-Sunday  7:30 am – 5 pm
We are committed to providing a healthy and safe environment for our guests, our staff and the local community.
PRIORITY ONE – NEW HEALTH & SAFETY GUIDELINES – See details below.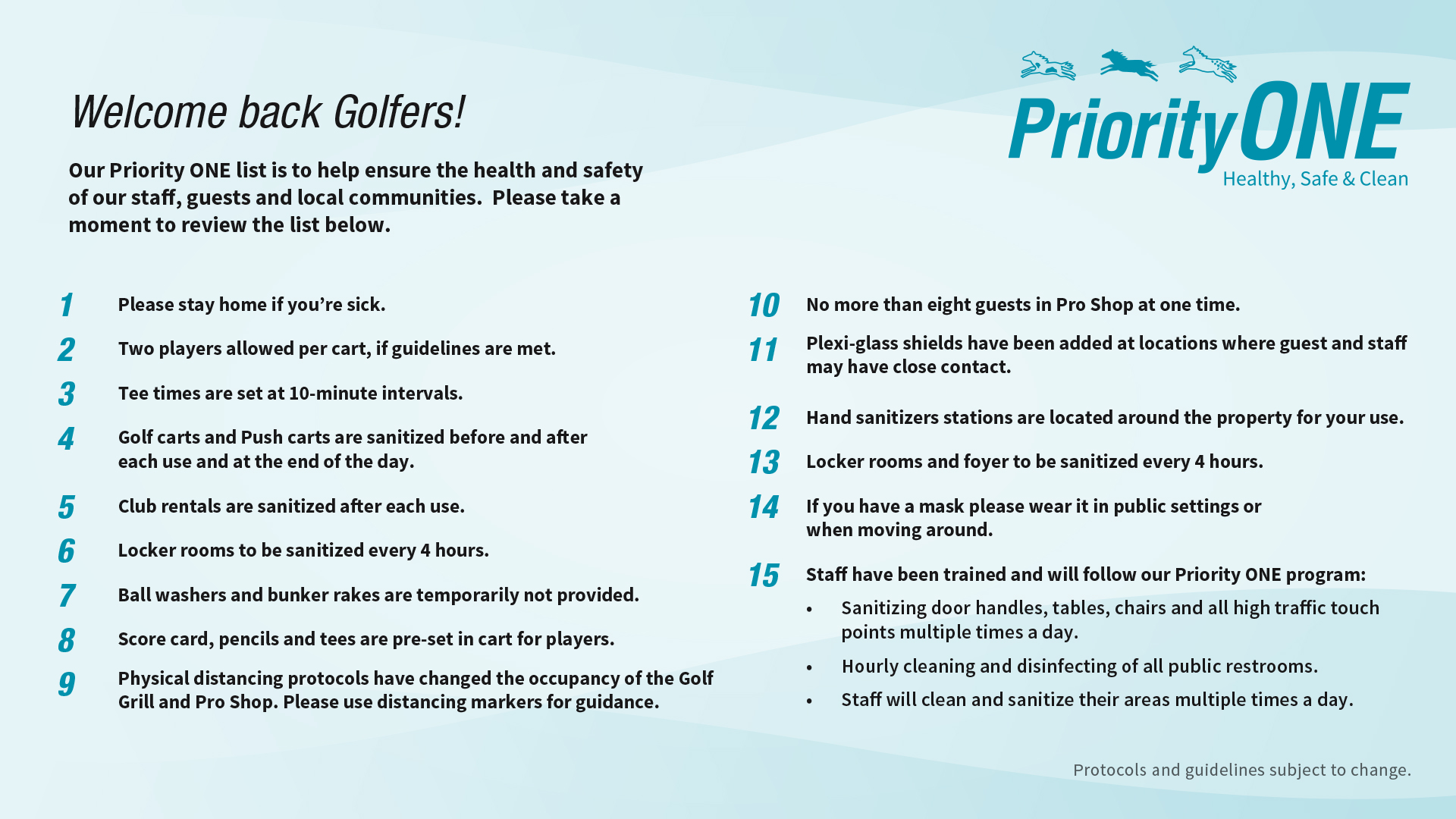 GRILL AT BIRCH CREEK IS OPEN! - CURRENTLY TAKEOUT
NOTICE: THE GRILL AT BIRCH CREEK WILL BE CLOSED FOR THANKSGIVING.
GRILL HOURS:
MONDAY-THURSDAY 9 AM - 5 PM
FRIDAY-SUNDAY 8 AM - 5 PM
Our menu has great takeout options. To place an order call
541-443-8874
 or stop by! 
Daily Specials - Available 11:00 am - close
Grilled Chicken Sandwich with Choice of Side  $9
OR
Buffalo Chicken Flatbread Sandwich with Choice of Side  $8
Eastern Oregon's Best-Kept Golfing Secret
The Golf Course at Birch Creek is owned and operated by the Confederated Tribes of the Umatilla Indian Reservation (CTUIR). Located seven miles south of Pendleton on Highway 395, our facility features 18-holes of golf, practice facilities, a full bar & restaurant, and newly remodeled banquet room.
69772 HWY 395 South Pendleton, OR 97801
69772 HWY 395 South Pendleton, OR 97801
Monday  8 am - 5 pm
Tuesday-Sunday  7:30 am - 5 pm
Golf Course at Birch Creek 2020